HTML Converter Welcome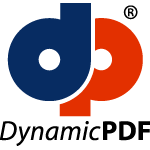 DynamicPDF HTMLConverter is a highly efficient API to convert HTML files, URLs, webpages into PDF documents. DynamicPDF HTMLConverter is backed by a great team of developers who maintain it and are available for informative dialog about all aspects of the product.
DynamicPDF HtmlConverter Namespaces
The DynamicPDF HtmlConverter for .NET utilizes the below namespace.